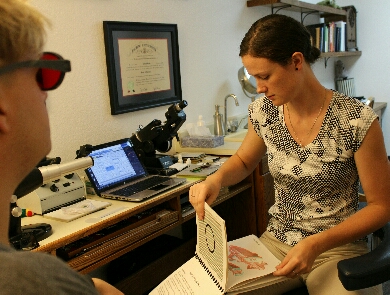 The doctors at our office are adjunct faculty at several optometry schools in the United States. We provide optometric internships for students in their last year of training in an accredited and affiliated optometry school in the United States . Interns have the opportunity to examine and treat patients under the supervision of our doctors and work directly with vision therapy patients along with our vision therapists.
Being in a primary care setting allows us to see a variety of patients. We have patients that come in for their yearly exams, kids struggling with school because they have inadequate visual skills, post stroke patients, patients with eye turns, and those that need special contact lens fitting. We also have an optical to support the glasses needs of our patients.
Continuing education courses in vision therapy are taught at our office and interns have the opportunity to take those classes.